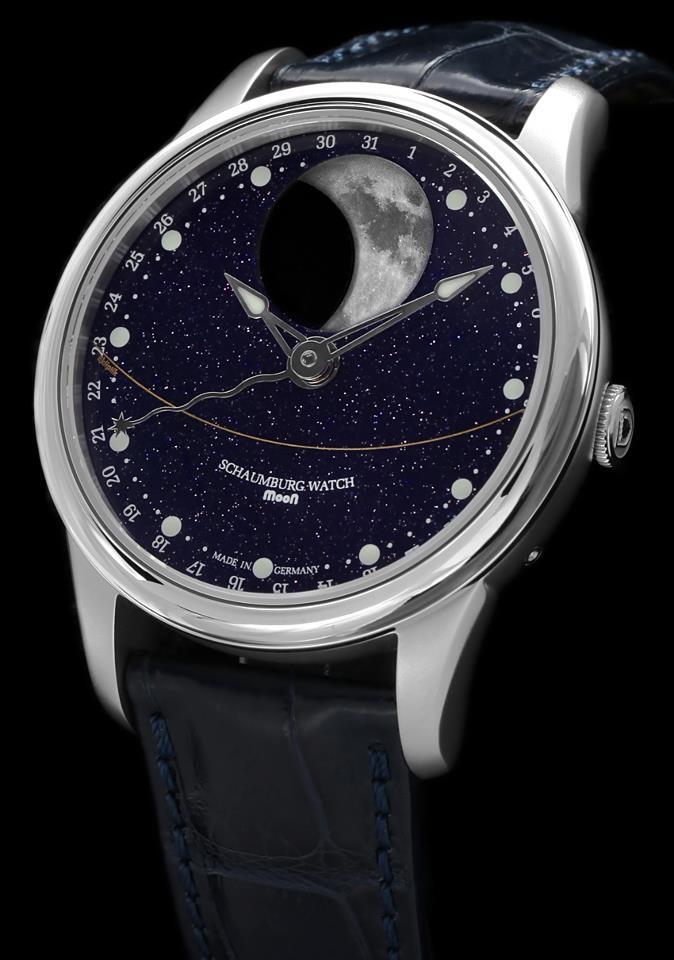 Schaumburg moon watch is one of the most accurate moon phases watch available in the market. The mechanical has been tested to deviate for only one day for every 122.5 years. This watch also displays the lunar cycle of the northern as well as the southern hemisphere.
The photo-realistic replica of the moon is so vivid and it shines brightly because of the Superluminova luminous chemical added to it.
The interesting feature about this watch is that unlike other moon phase indicating watches the moon on the dial doesn't move, instead the position of the moon is shown by the shadow of the earth falling on it.
The seconds indicator is designed to resemble a shooting star.
The diameter of the watch is 43mm. Powered by an automatic SW-11 movement, this watch is priced at USD 5,500.