For 2013, in celebrating its 275th anniversary, Jaquet Droz introduced The Charming Bird, a watch that combines high end mechanical movement design and a miniature mechanical robot. This timepiece has a tiny singing bird in a 47mm-diameter casing.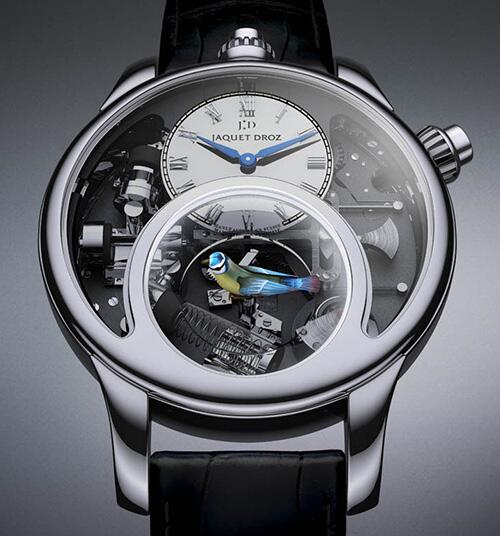 The intricate mechanism incorporated in the watch allows the bird turns, flaps its wings, moves its head and tail, and opens its beak to chirp. The complication is powered by a piston-driven bellows system.
The crown at the 12 o'clock position provides power and adjustment to the watch mechanism while the crown at the 2 o'clock position provides the same for the robotic bird as well as initiate the performance.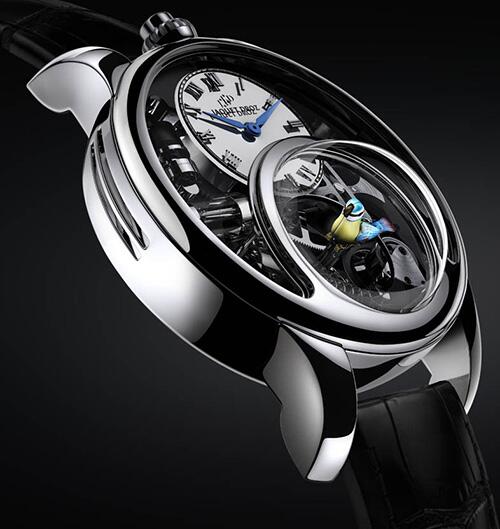 The bellows system used in this timepiece is unique and a patent has been filed for the design.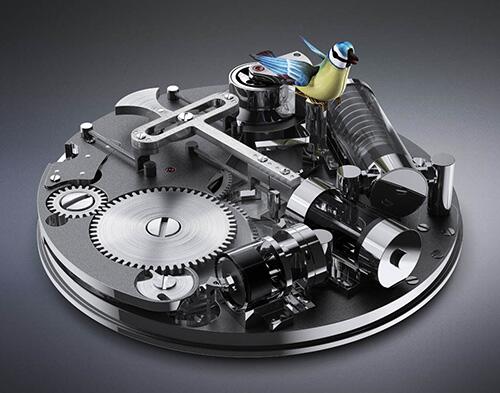 I suspect Jaquet Droz already has a number of other robotic wristwatches planned using this new design. Just can't wait to see them.