Recently I posted this collage on a Facebook watch appreciation group to elicit views on what interest them. Most of the members, number over 1,300 are Malaysians.
From top left and moving clock-wise, the watches are (a) Invicta Grand Diver; (b) Ocean7 Airnautics 24 Hour Early Bird; (c) Orient Professional 300m Diver; (d) Victorinox Dive Master 500 Black Ice; (e) Lum-Tec 500M2; and (f) Seiko 300m Marinemaster.
All these watches are certified dive watches capable of mix-gas diving and with depth rating of 300 meters to 500 meters.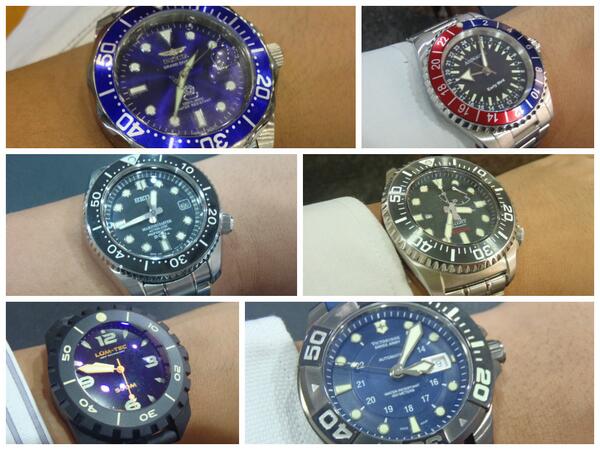 Overwhelmingly, the watch of choice is the Seiko Marinemaster, followed closely by the Orient Pro Diver.