Denis Flageollet designs are out of this world. The DB25 Tourbillon Regulator with Dead Seconds is another of his inspiration. The classical masterpiece draws its inspiration from vintage pocket watches.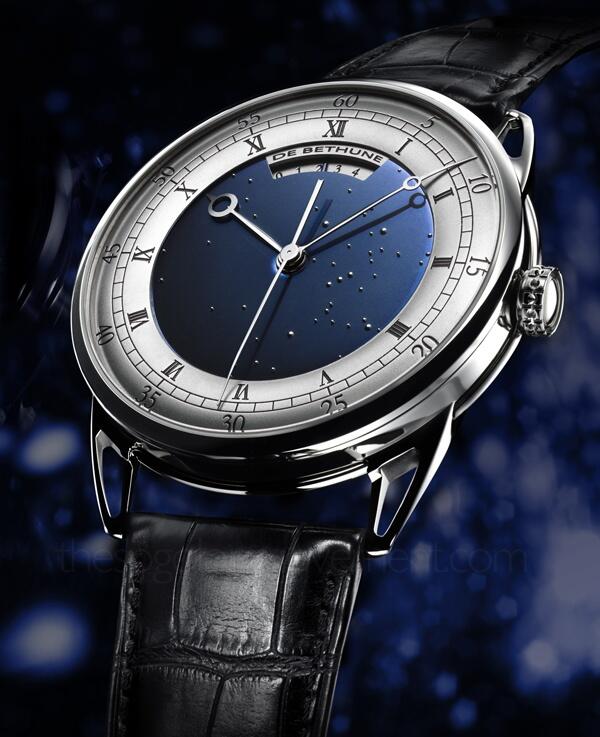 A sandblasted sterling silver chapter ring with Roman numerals and the Breguet hands on a 44mm hand polished titanium dial is awesome. The trademark De Bethune flame blued titanium sky dial, set with white solid gold stars recreates a night sky effect. It can be custom made to be the night sky of any place, at any time in history. The dial is slightly concave in the middle and convex on the outer ring to enhance the mesmerizing sight of a nocturnal sky.
The cutaway window at 12' o'clock is the 5 day power reserve indicator. The movement visible over the back of the watch seems to be very Star Wars-like which is refreshing. The bridge is the familiar De Bethune shape, but the dead seconds mechanism adds an escape wheel.
This timepiece is priced at USD 90,000.