The Jaeger-LeCoultre Rendez-Vous Celestial watch represent a piece of the vast universe.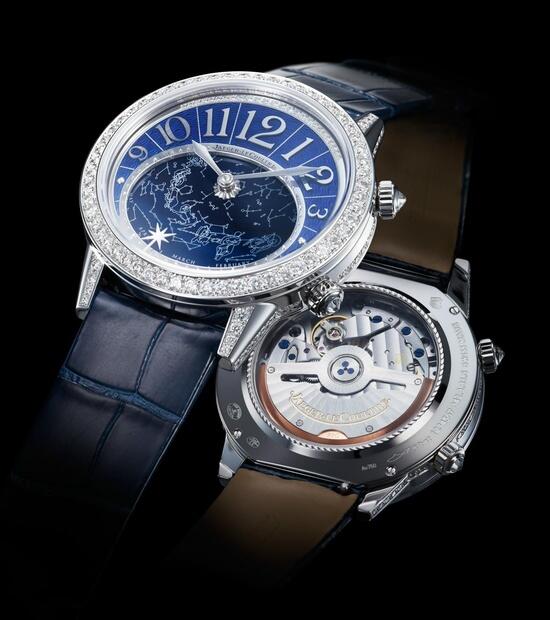 The hour numerals are displayed on a crescent made of a hand-guilloche and transparent blue lacquer coating. The brim of the dial has encrusted diamonds and the two crowns are embellished with inverted diamonds. Beneath the hour crescent is the lapis lazuli plate creating a replica of the night sky. Oh the dial there is also a shooting star serving the purpose of a time-customizing device through a secondary crown.
The mechanical automatic movement, Jaeger-LeCoultre Calibre 809, rotates the star disc gradually and completes one rotation in every 23 hours, 56 minutes and 4 seconds. The watch also has a zodiac calendar display on the dial that shows the position of important constellations throughout the year. The watch is priced at USD 65,000.