As the name suggests the Martin Braun Heliocentric watch is based on Copernicus' Heliocentric universe that explains the position of the sun i.e., as the center and the planets revolving around it.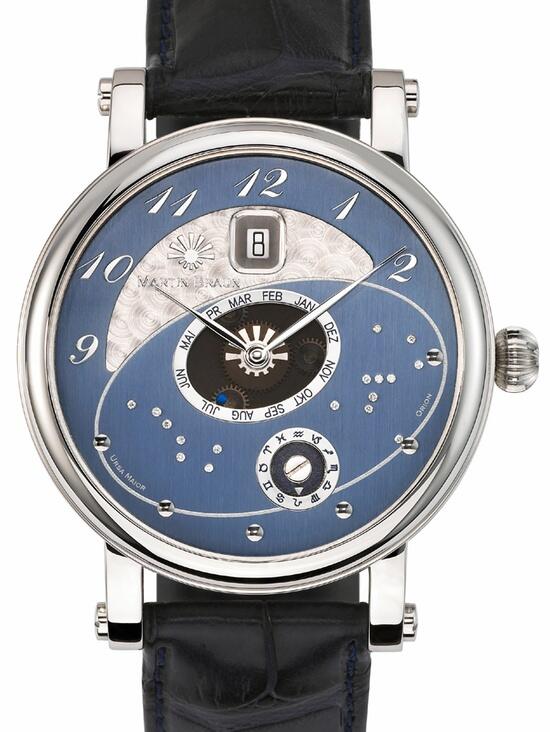 The steel blue color of the watch's dial gives it a sky-like appearance. This fully automatic watch features a sun wheel in the center of the dial that turns twice a year and is surrounded by a blue earth in an elliptical orbit also acting as a month indicator. There is a sub-dial at 5 o'clock that serves the purpose of a zodiac calendar. The dial is also encrusted with diamonds forming the shapes of the major constellations namely: Ursa Major, the Orion and the Hunter. There is a window at the 12 o'clock position that shows the date.
If you are not an astronomer or a student of the cosmos, you may not understand the reason behind the dial design. Cool for an astronomer but bewildering for the common Joe. At a price tag of USD 16,800, this is a serious piece of horology.