This Eric Tabarly regatta chronograph has all the requirements needed by a professional sailor. With an Isa 8270 swiss movement, this chronograph has some specific features such as count-down function, with intermediate alarms to help you to be the first on the starting line. Another specific function is the fact it begins the timing of the race automatically after the count-down phases. Another feature is the separate alarm function. It also has a 96 hour racing timer that starts automatically at the end of the countdown.
But the most important this of all its that it is cheap!!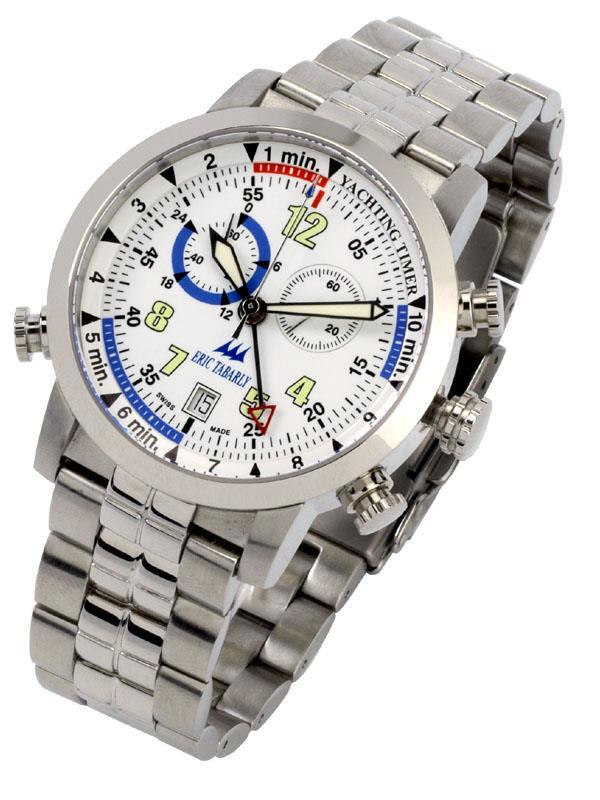 It comes with sapphire crystal in a stainless steel case. The Regatta is also available with a black synthetic rubber strap. Water resistance is up to 100 meters.